Register for Buying Buddy and have a powerful search tool at your fingertips, working24/7, to search for homes and email you the newest listings on the market. Just go to the Buying Buddy tab and register. It's free and never an obligation!
Also, ask for "Amy's Time To Dream Book", which is an extensive packet of important information every buyer needs to know in today's market. In addition, and at your option, Amy will conduct an online interview with you to determine your requirements and desires, and offer suggestions for the best type of housing to suit your situation. Just go to the Contact tab, and fill in the Comment box requesting "Amy's Time To Dream Book", and/or requesting an online interview.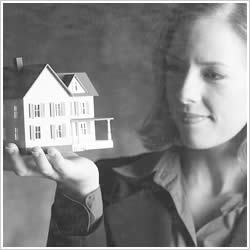 Buying a home doesn't have to be a difficult process. Let me help you by providing the answers to your most common questions. Many of my clients have me help them with questions relating to the home buying process. To assist in this process, we've come up with a comprehensive 8 step process that will help you buy your new home.
8 Steps to Buying a Home: